READY TO GROW? It's time to turn your blog into a thriving business and The Blogger Brunch is here to help! Join blogger and marketing coach, Rhonda Jenkins, as she shares easy-to-digest, actionable steps in every episode, covering everything from content planning, to marketing, to pitching and negotiation! It's time to step into the life and business that you have been dreaming of!
Episodes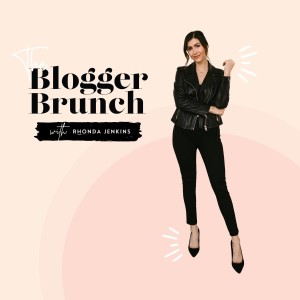 Wednesday Sep 08, 2021
Wednesday Sep 08, 2021
Find out what the missing piece of your pitch is! Hint: it has NOTHING to do with the email you're sending!
If you enjoy this episode, leave a review or screenshot this episode and tag @thebloggerbrunch @rhondajenkins on IG Stories to share with other women in the blogosphere!
Ready for the next step: take our five day free e-course: Blog to Biz! https://bit.ly/3pm6A5d
Find show notes and more resources at thebloggerbrunch.com.